Hi, Michelle here from The Happy Teapot.
My business is all about selling healthy organic herbal teas for happiness, health and wellness. I am a dealer for Herbal Teas Australia which has been selling these amazing teas since 2013. Only the best organic ingredients are sourced from Australia and around the globe then wildcrafted right here at home by a qualified herbalist to bring to you an easy way to source your favourite blends.
I am based in Pinjarra, Western Australia and am delighted to be able to provide a local service to the Mandurah, Peel and Southwest regions to those who want to indulge their love of herbal teas or are seeking a natural approach to their health conditions.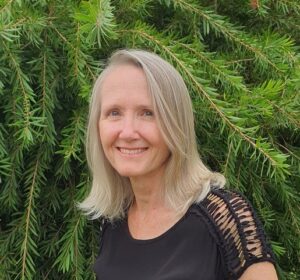 Australia's Widest Selection of Organic Herbal Blends.
Signup to receive occasional news on our wellness blends and special offers.
Health and happiness in every sip!
Our bodies have an amazing ability to heal themselves if we give them the right tools via nutrition and other self-care pathways.
Our wildcrafted herbal tea products are organic and healthy, without any preservatives, additives or caffeine.
Whether you have a health condition you want to address or just want to enjoy the wonderful experience of drinking amazing tasting herbal teas, I invite you to follow your heart, explore my online shop and find the tea that's right for you.
Certified organic herbal teas is just one way you can make a big difference to your body's ability to fight back against the toxins we face, by helping to build a stronger immune system with every sip.